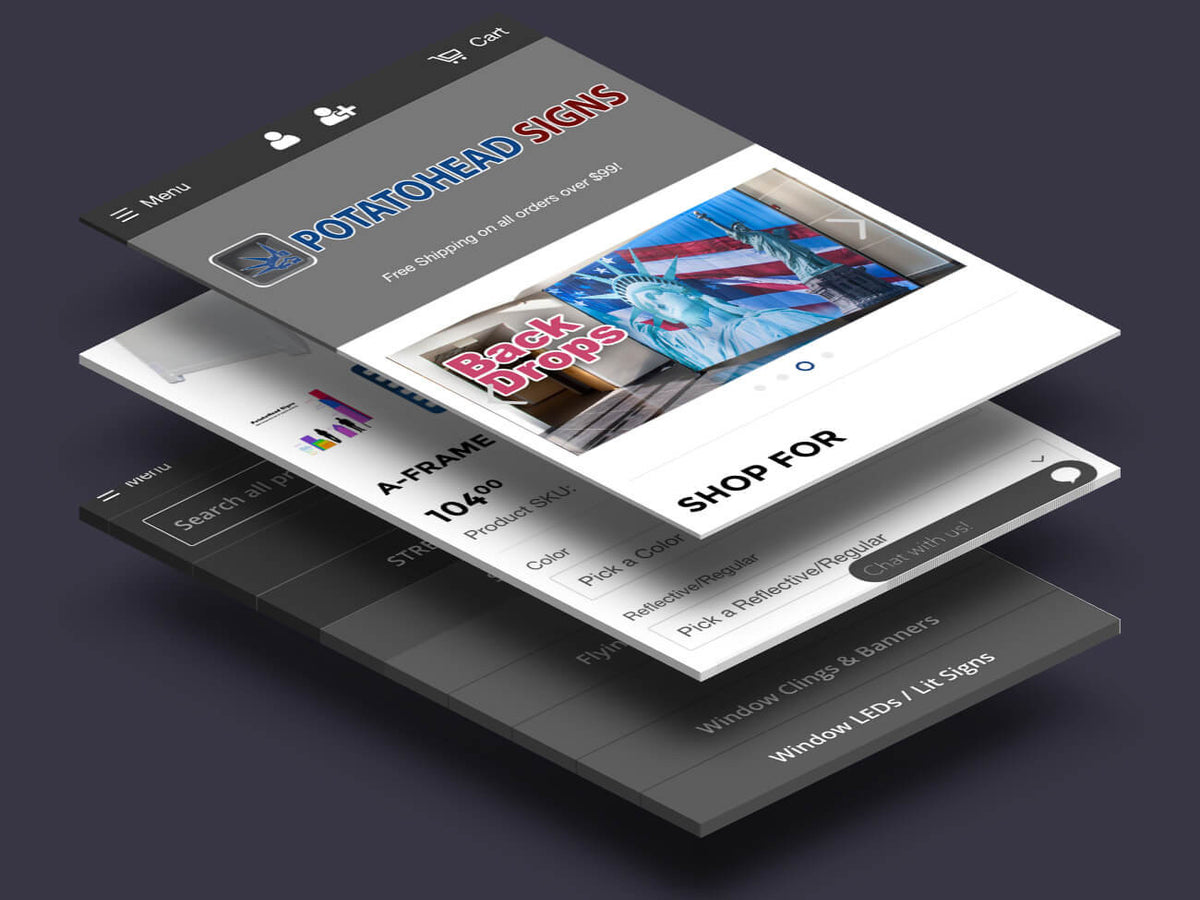 Project
Overview
ECOMMERCE
As a medium size print shop who does 95% of their business online, PotatoHead needed a true online presence. PotatoHead's previous website was about seven years old. While it has functioned well for its age, it was beginning to show signs of deep rooted issues related to out of date techniques. 
From being in business for so long, PotatoHead has a solidified process in which they handle orders. Once approached by PotatoHead, it was imperative that we did not impede the system they currently had in place. Not only that, we set an internal goal to help smooth out their order process.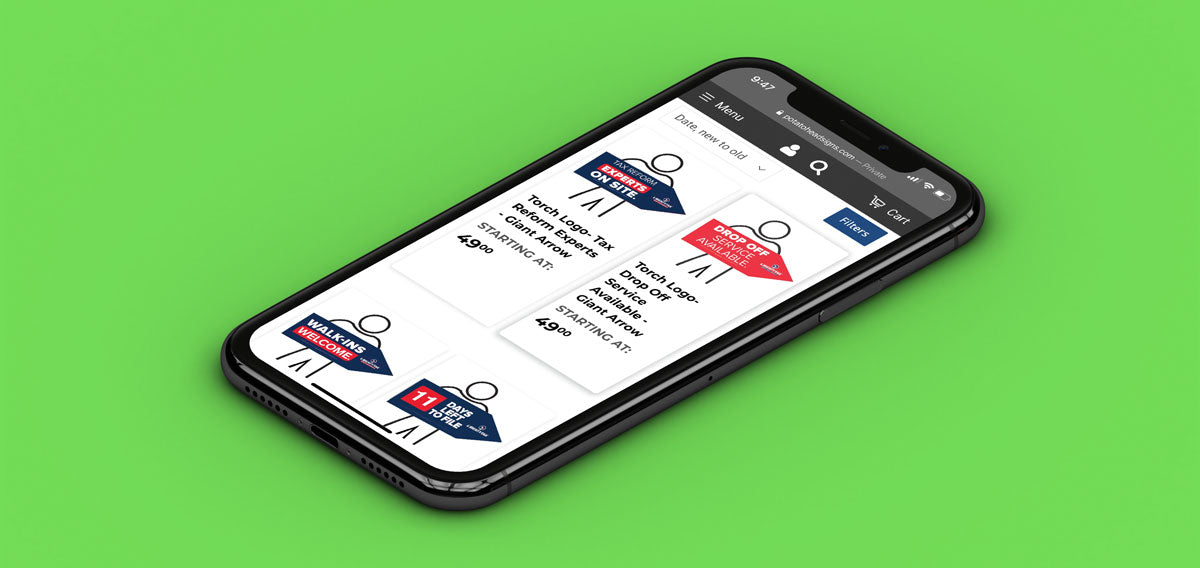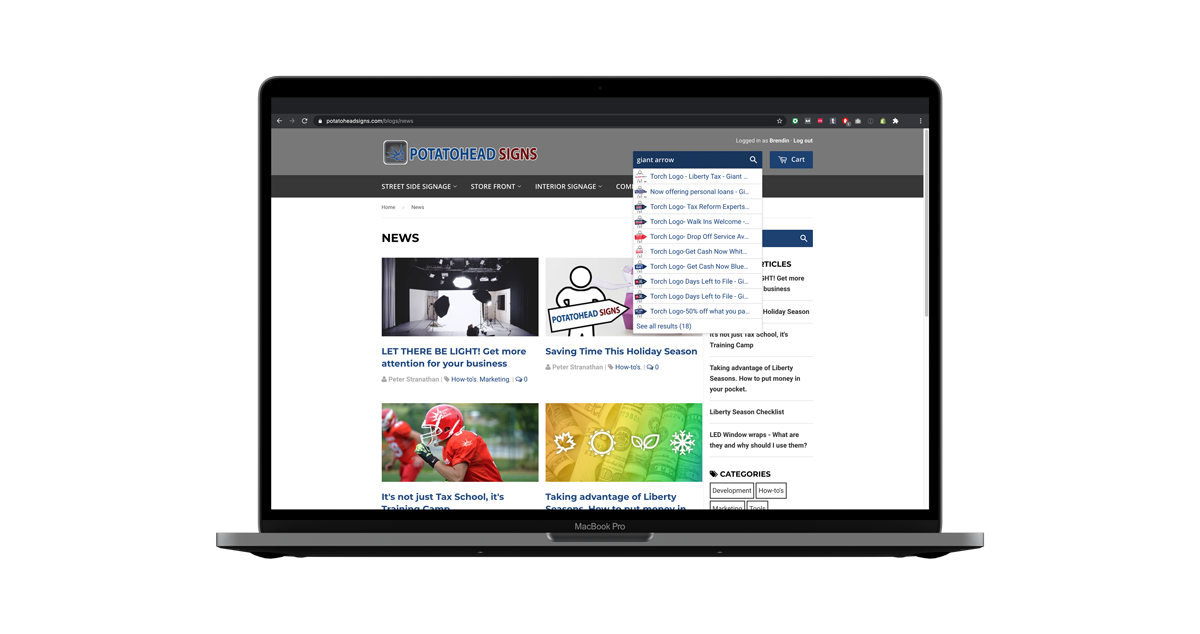 Smooth Solutions
We built the new PotatoHeadSigns.com on the Shopify platform. This gave us an excellent start. Not only were we able to continue the same workflow PotatoHead has had for years, but we were also able to bring new abilities to the table. Features like product reviews, live chat service, and responsive product search are all simple to develop under the Shopify platform.